About Us
The Animal Hospital of Georgetown is a full-service small animal clinic, providing wellness care, diagnostic testing, medical treatment, surgical services, emergency care, and a full pharmacy. We have proudly served Georgetown and surrounding areas since 1989. As the practice has grown with the community, we have enjoyed a reputation for practicing great medicine and treating people with courtesy and respect. Those values continue to this day and are the foundation we will build upon for the future.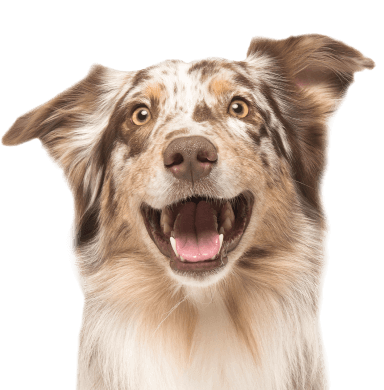 Our Services
Wellness Care
Medical Care
Behavior and Anxiety
Surgery
Dentistry
In-House Diagnostics
Nutritional Counseling
Pain Management
Hospitalization
Emergency Care
Euthanasia
Our Doctors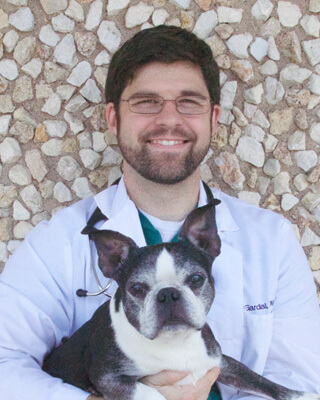 Dr. Joe Gardial
Dr. Gardial comes to us from Florida, where he went to vet school, but is originally from Arkansas. He grew up just outside of the resort town of Hot Springs, AR. As a kid, his family had dogs, cats, horses and cows, as well as the occasional guinea pig or other small pet. He graduated from the University of Arkansas with a B.S. in Microbiology (Cum Laude), and then married his wife, Reyda, before moving to Gainesville, FL. They both attended the University of Florida, where he graduated with honors from vet school and his wife earned a Ph.D. in Anthropology.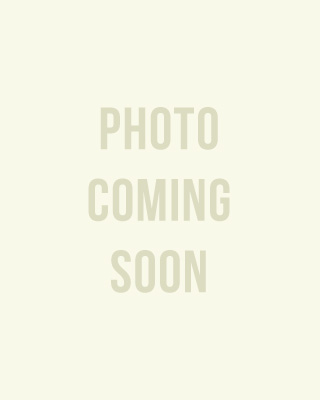 Dr. Bonnie Ory
Dr. Ory joined our team in April 1998. She grew up in Ft. Worth and moved to the Georgetown area in 1992. She enjoys spending time with her husband Bill and children Avery, Taylor and brand new daughter in law Jessica. She and Bill live with two cats and one dog. Her hobbies include swimming, gardening, shopping, and reading, and she loves doing mission work and hanging out with friends. She has been in practice for over 30 years.
She attended undergraduate and vet school at Texas A&M University. She owned a clinic in Hearne, Texas for six years before moving to Georgetown in 1992 for her husband's job and to raise their children. She loves supporting their kids' activities and careers. She works with the non-profit group Drops of Grace on the local, national and international levels, going on trips to rebuild homes after natural disasters, and to drill water wells in Central America and Africa.
She has a new found love of refinishing old furniture to make unique additions to her home or to give to friends and family. She is also active at their First United Methodist Church.
She wanted to be a vet at 5 years old and is pretty much the only thing she ever wanted to do. Her favorite part of practice is getting to know the pets and their families and helping them from kitty- or puppy-hood, to old age. She has a special interest in cytology and geriatric medicine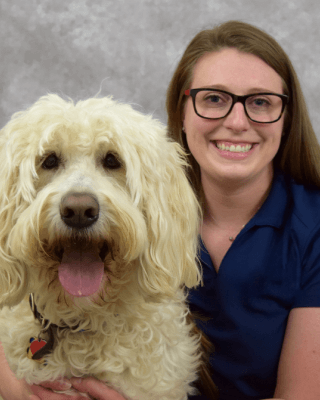 Dr. Lauren Adix
Dr. Lauren Adix is originally from Pflugerville, Texas. She graduated from Stephen F. Austin State University with a MS degree in Natural Science with a thesis in Organic Chemistry and a BS in Biochemistry.
Dr. Adix joined us in June of 2019 after moving from East Tennessee where she graduated with honors from Lincoln Memorial University College of Veterinary Medicine. Her favorite aspect of veterinary medicine is meeting the pets and their families with a special interest in dermatology.
When she isn't working, Dr. Adix and her husband, Stephen, can be found enjoying time with their son, trying new restaurants, touring/experiencing new towns, attending local professional soccer and hockey games. She and her husband have three fur babies: Potato, a goldendoodle; Robyn, a standard poodle; and Ramble, a DSH cat.