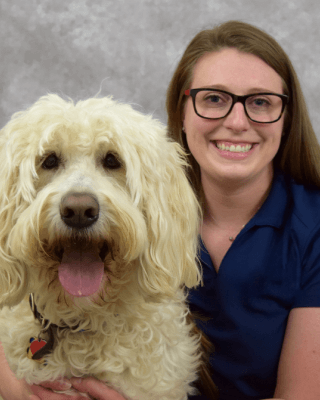 Dr. Lauren Adix is originally from Pflugerville, Texas. She graduated from Stephen F. Austin State University with a MS degree in Natural Science with a thesis in Organic Chemistry and a BS in Biochemistry.
Dr. Adix joined us in June of 2019 after moving from East Tennessee where she graduated with honors from Lincoln Memorial University College of Veterinary Medicine. Her favorite aspect of veterinary medicine is meeting the pets and their families with a special interest in dermatology.
When she isn't working, Dr. Adix and her husband, Stephen, can be found enjoying time with their son, trying new restaurants, touring/experiencing new towns, attending local professional soccer and hockey games. She and her husband have three fur babies: Potato, a goldendoodle; Robyn, a standard poodle; and Ramble, a DSH cat.